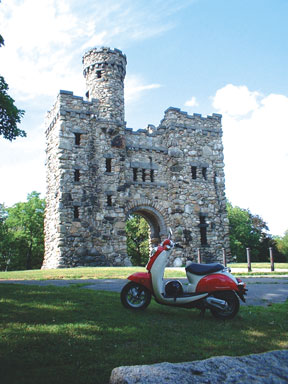 ...people with scooters getting together once in a while
WITH their scooters, going for a group ride in and around
Worcester, EXPLORING, taking photos, bumbling around,
having fun and then ending up back at a bar for ONE, then
heading home. Really not that complicated.


Anyone Interested?
I'm proposing a first meet up to be at Ralph's Diner
in Worcester on Wednesday, June 10th at around 5:30pm
with a ride starting promptly at 7:00pm, ending an hour later.

Those who show up, if any, can kick around the idea of future
meet-ups. IF IT RAINS, I won't be showing up. And I'll post
something on this website that I won't be showing up.