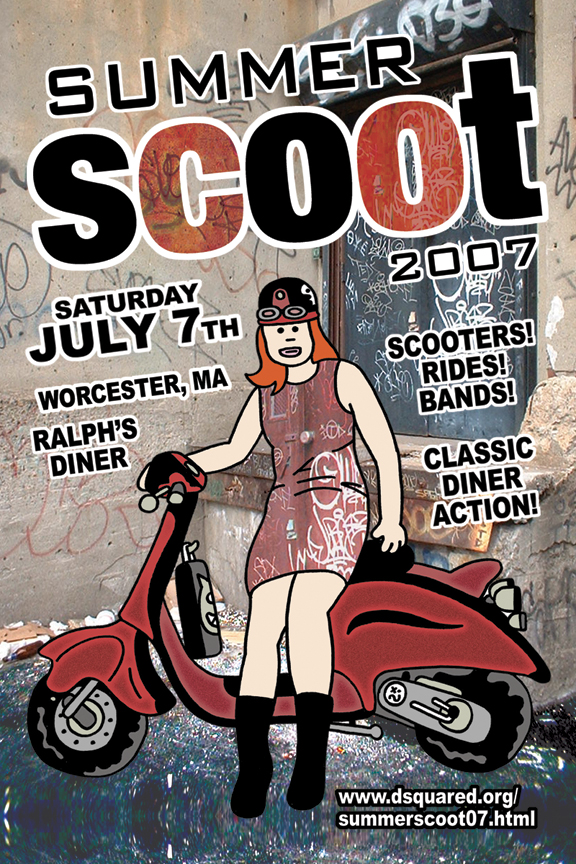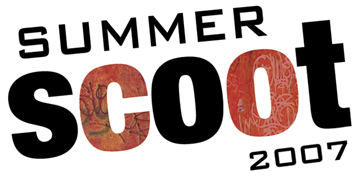 Here's the Deal...
Friday, July 6th - there will be an evening tour
of the city guided by yours truly, taking in
Worcester's rich diner & dive bar history.
The ride will start at 7:30PM starting from
Ralph's Diner.

Saturday, July 7th - "Get Out of Town" ride
starting at 2 PM at Ralph's Diner.
This ride will take scooterists out beyond Worcester
and then back to Ralph's for 4 PM for burgers,
chilli and whatnot.

Not one or two, but THREE "live" outside DJ's will be
spinning cool music as backdrop to scooter socializing.

DJ Shame (Turtle Boy Music Awards winner 2007)
DJ Todd Deal (three Summer Scoots in a row now!)
Boots Got Soul Sound System (Northern Soul from Western Mass)

Ralph's will have bands playing upstairs in the
club later that night, but admission will be additional.

And like every July 4th weekend, SUMMER NATIONALS
will be going on in the city of Worcester.