Hotel Information!
Stay & Enjoy ALL of Summer Scoot!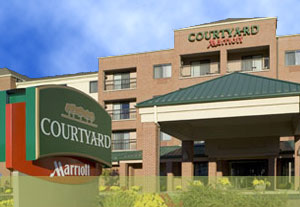 Attendees and participants in Summer Scoot '06 can get a
reduced rate on hotel rooms at Courtyard Marriott
( Courtyard Worcester website )
72 Grove Street in Worcester (walking distance from Ralph's)!

Choose from either a KING size bed or 2 Queen size beds
with a room rate of $119.00 per night (not incl. tax)

RESERVATION CODE: "DCS"
1-888-887-7948 toll free
1-508-363-0300 local number

DEADLINE: We have 10 rooms reserved on this very busy Summer Nationals
Weekend. After June 9, 2006, the rooms will be available only
if the hotel still has them, so PLEASE PLAN NOW...

This is a great location to not only enjoy Summer Scoot,
but it's within walking distance of all the Summer Nationals
classic car action as well as downtown Worcester, museums,
restaurants, Highland Street and more!

PLUS! Safe scooter parking!

These specially reserved rooms are open to: musicians,
scooterists, motorcyclists, classic car folks who intend to
be a part of Summer Scoot, and anyone else who plans on
coming to Summer Scoot '06!