Contact
Action Geek or
Doug Chapel:
e-mail address
or
instagram:
actiongeekdoug

Facebook:
Doug Chapel



***************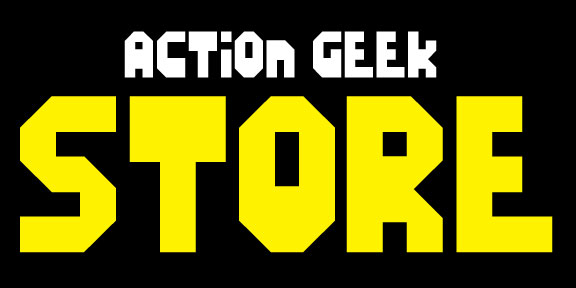 Action Geek - dsquared store
no shoplifting please


***************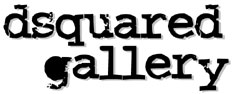 dsquared GALLERY
of artwork & design
projects,
Worcester Magazine
& InCity Times
cartoons + more!


(Action Geek zines)


***************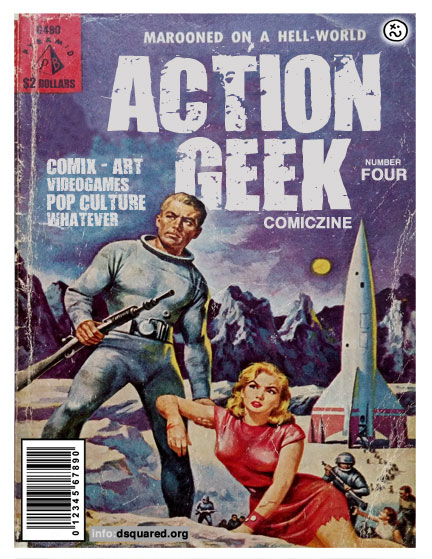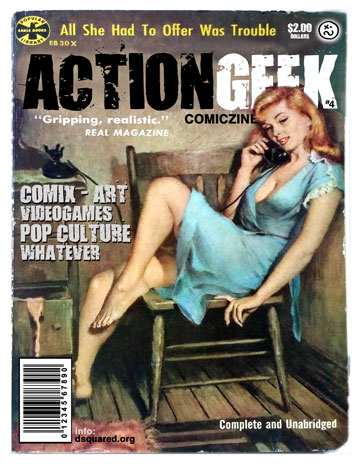 TWO covers for the next
issue of Action Geek
comic'zine!


***************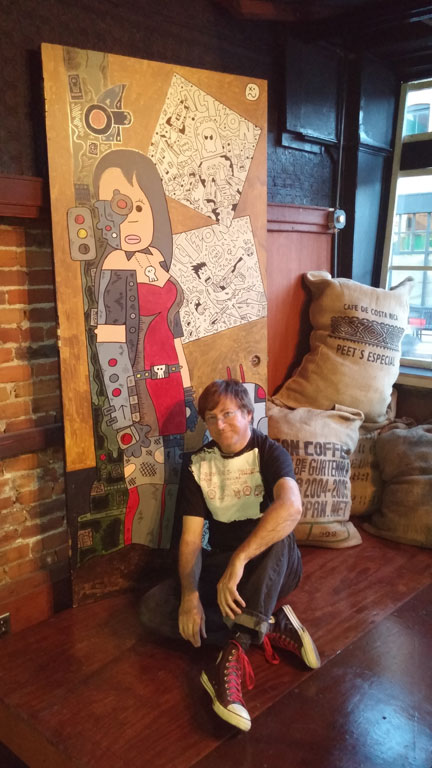 Action Geek - Wycked Java
door project!


***************



New Art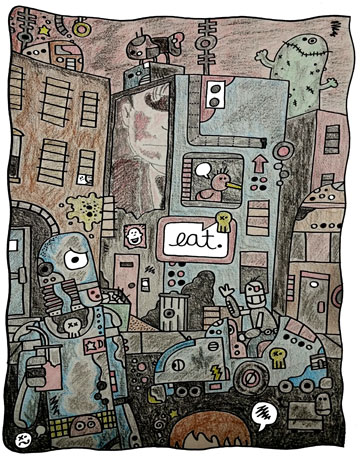 EAT illustration
done at Wycked Java

***************


Stuff to do in Worcester

Monday evenings
Dirty Gerund Poetry Night
at Ralph's Diner
Grove Street
behind Rainbow Furniture
8-wheneverpm


Tuesday evenings
Scrabble Club
NU Cafe, Chandler St.
nr Foley Stadium - 5-10pm
(more resources)


***************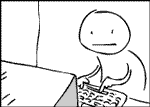 Roll A D6 video
NEW 2020 Action Geek art show
at Bean Counter - Worcester!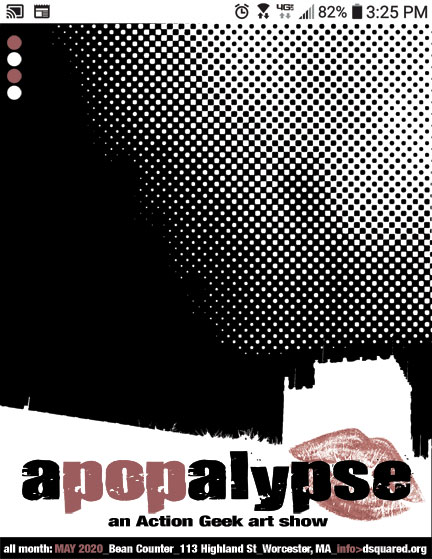 VIRTUAL ART SHOW - CLICK HERE!!!!
---
Action Geek token + proxy cards
for MAGIC the GATHERING!!!


Action Geek has created a whole bunch of
custom token and proxy cards that are
designed specifically for play in
Magic the Gathering...
BIRDS - GODZILLA - HUMANS
GINGERBRUTE - VEDALKEN ORRERY
All kinds of fun stuff!
Action Geek STORE
---
Action Geek comic'zine
Number 3 - For Sale!


32 pages, FULL COLOR,
pocketsized for your convenience!
Why does it cost $4? Because it
is just THAT good. Comics, art,
some reviews and commentary.
And limited to a total of 25
hand-numbered copies. That's it.
Action Geek STORE
---
NEW Action Geek BATMAN DAY 2016 prints!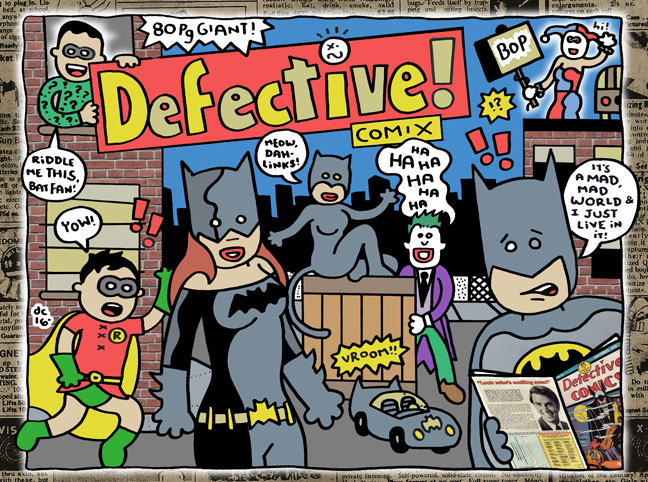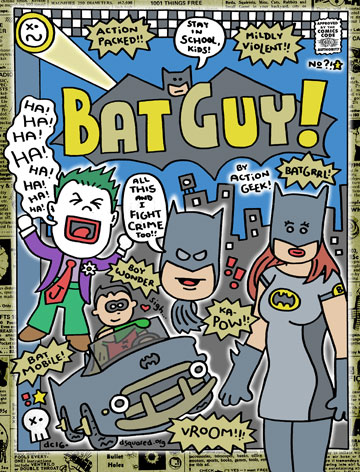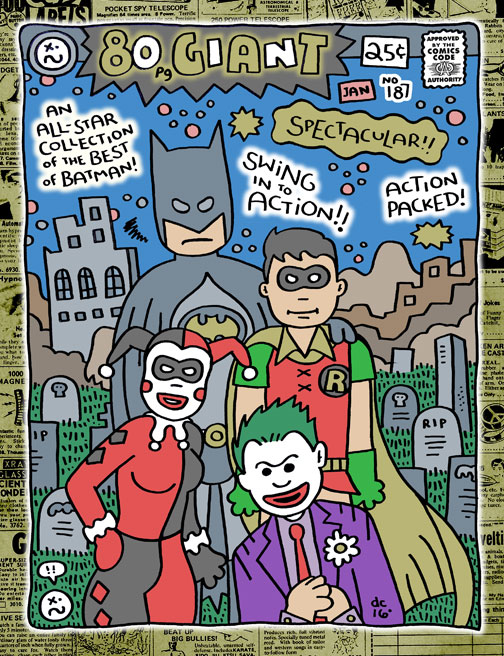 That's Entertainment comic book store in Worcester, MA invited
Action Geek to be one of the four artists participating in 2016's
celebration of BATMAN DAY. Our job was to be on-hand to create
drawings and sketches on-demand on requested Batman etc. characters.
I personally did about 30+ cartoon illustrations in a 5 hour time-
span and had a lot of fun seeing all of the kids and adults all
dressed up as their favorite characters!

For this special occasion, Action Geek created not just one, but
THREE original, full-color prints all revolving around the Caped
Crusader. I even included a gorgeous print created by Action Dad
- Rich Chapel! All of these pieces of art are available for sale
at the Action Geek - dsquared.org store!



---
NONSTOP ACTION art book!
****** NOW ON SALE!!!! ******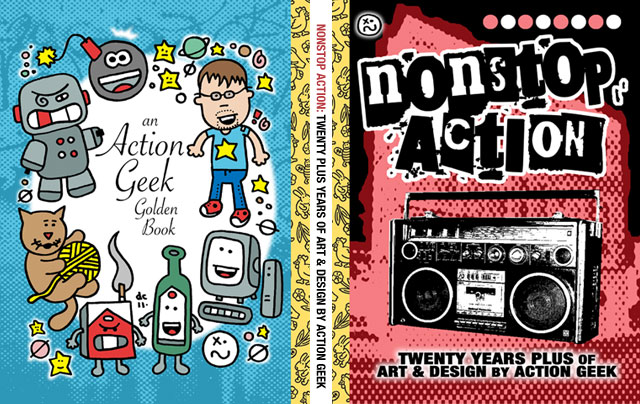 Nonstop Action is a 100 page full-color
art book collecting together 20 years worth of art
by Action Geek aka Doug Chapel.
(Cost: $20.00 U.S. - shipping costs included!)
***** Only 200 copies made! Get yours now! ******


NonStop Action book now sold on good ol' Amazon.com!!!



---