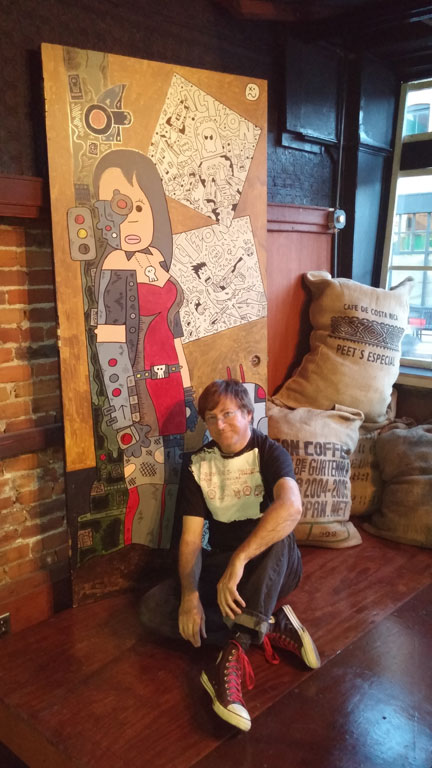 I was asked by a coffee shop
called Wycked Java in Worcester, MA
to create some artwork for their
men's bathroom door and another
artist would do the women's room
door. This was the first project
of this sort that I had ever undertaken
and am very proud of the results!

This Cyber Girl door painting
is currently FOR SALE for $300.
If you are interested in acquiring this
very rare piece of artwork created by
Action Geek - Doug Chapel, please
contact me at scootergeek at gmail dot com

Wycked Java is located at
104 Water Street, Worcester, MA.
You may inquire with them about
purchasing or just viewing the door
if you so care to.

I am currently welcome any new
opportunities to do more door paintings.
If your business or organization would
like an Action Geek-door painting,
I would be happy to talk with you
about it!