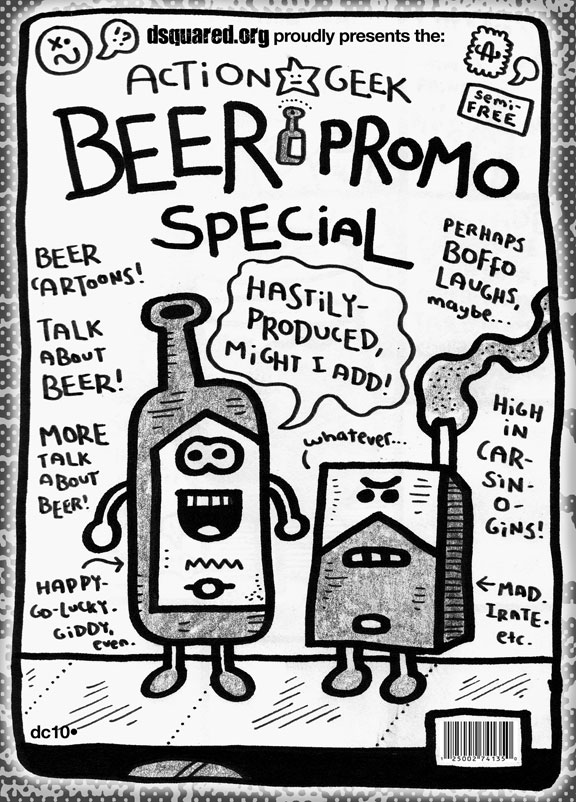 Produced especially for schmoozing
purposes at the Brattleboro Brewers
Festival - May 22, 2010 up in Vermont!

I hastily drew up a couple pages
while drinking some awesome craft brews
for the kickoff of Beer Geek Week at
Armsby Abbey in Worcester,
adding some old beer-related cartoons from
past sketchbooks and creating some brand new
thrown-together banter all about beer and
here ya go - a cute, quick, reading companion
while imbibing your favorite brew!

And... this sucker isn't just limited to 100
copies as most of my recent Action Geek
projects are these days... I'll print more of
these 8 pagers up as needed from time to time!