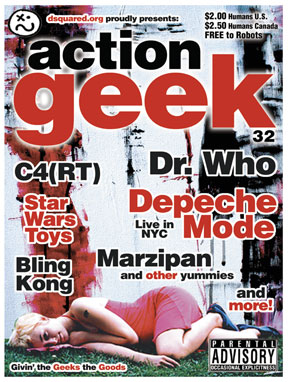 Action Geek #32
Action Geek #32 arrives just at the right time, just
as the Holidays are upon us, mere days before Christmas and
Hannukah and New Year's...

Featured on the cover is someone I know only through
MySpace.com, Jess from the Boston-based band Guillermo Sexo.
Bret Herholz wrote a great piece on Doctor Who, a British
sci-fi show that I watched when I was a kid. Sarah Stallings
returns with a follow-up concert review of Depeche Mode
in New York City. And there's so much more... Enjoy!


| | | | |
| --- | --- | --- | --- |
| page 2 | page 3 | page 4 | page 5 |
| page 6 | page 7 | page 8 | page 9 |
| | | | |
| --- | --- | --- | --- |
| page 10 | page 11 | page 12 | page 13 |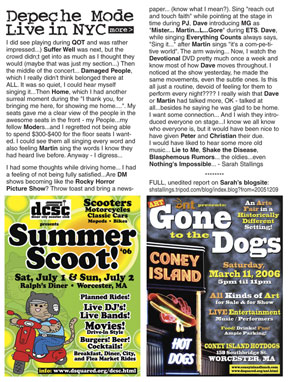 page 14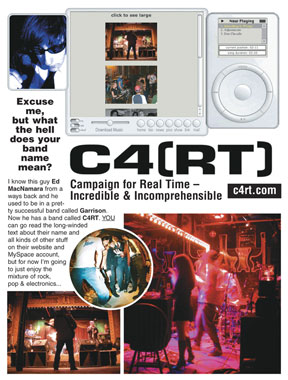 page 15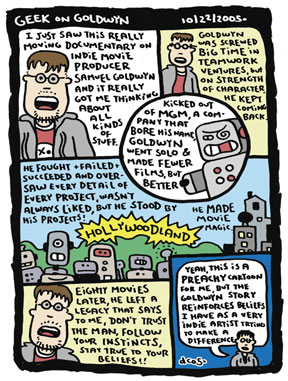 page 16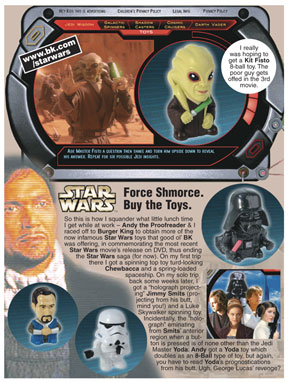 page 17
| | | | |
| --- | --- | --- | --- |
| page 18 | page 19 | page 20 | page 21 |
| page 22 | page 23 | page 24 | page 25 |
| page 26 | page 27 | page 28 | page 29 |
Back to Action Geek Main Page
Back to dsquared.org