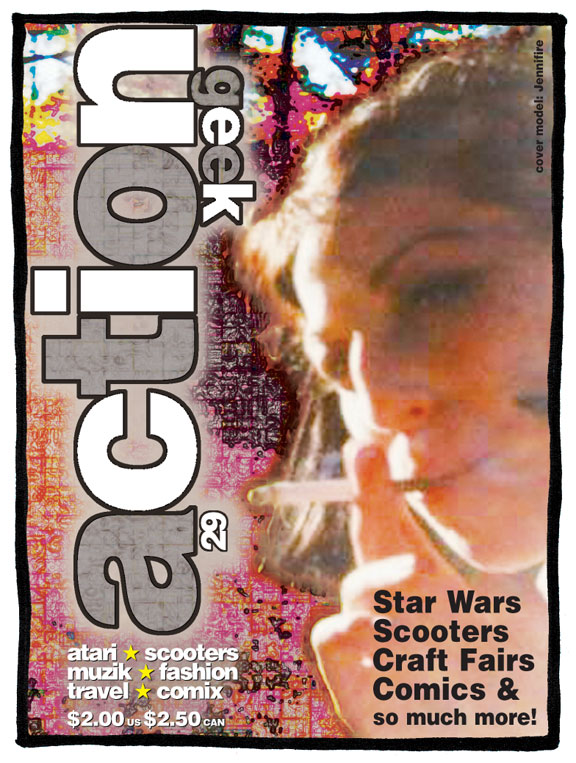 Action Geek #29
Action Geek #29 features a lazy, hazy picture of the beautiful
Miss Jennifire on the cover ushering you into an issue of
summertime fluff reading, which I don't mean as an insult
toward the 'zine in the slightest. It's just that summertime
is supposed to be laidback, easy and relaxing (which, for me
it totally hasn't been what with all the event planning and
relationship snafu's and scootering, etc.) and AG #29 isn't
going to stress you out... it's all geeky good times for all...


| | | | |
| --- | --- | --- | --- |
| page 2 | page 3 | page 4 | page 5 |
| page 6 | page 7 | page 8 | page 9 |
| | | | |
| --- | --- | --- | --- |
| page 10 | page 11 | page 12 | page 13 |
| | | |
| --- | --- | --- |
| page 14 | page 15 | page 16 & 17 |
| | | | |
| --- | --- | --- | --- |
| page 18 | page 19 | page 20 | page 21 |
| page 22 | page 23 | page 24 | page 25 |
| page 26 | page 27 | page 28 | page 29 |