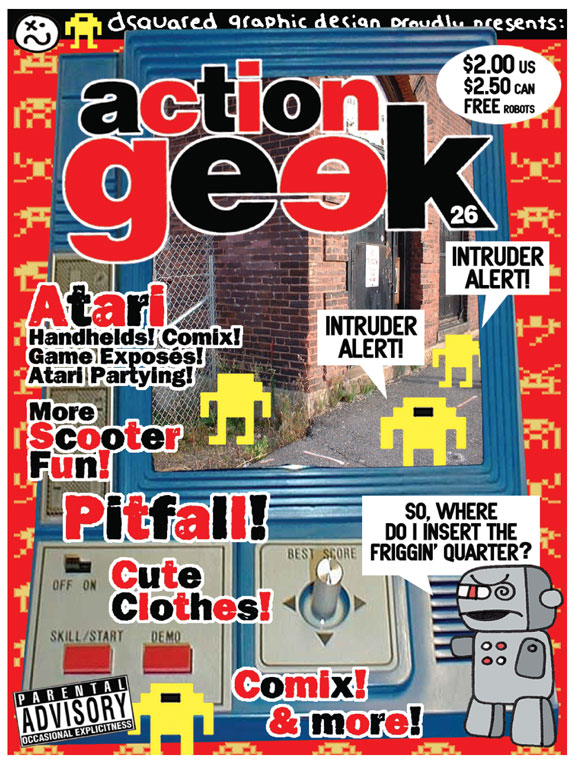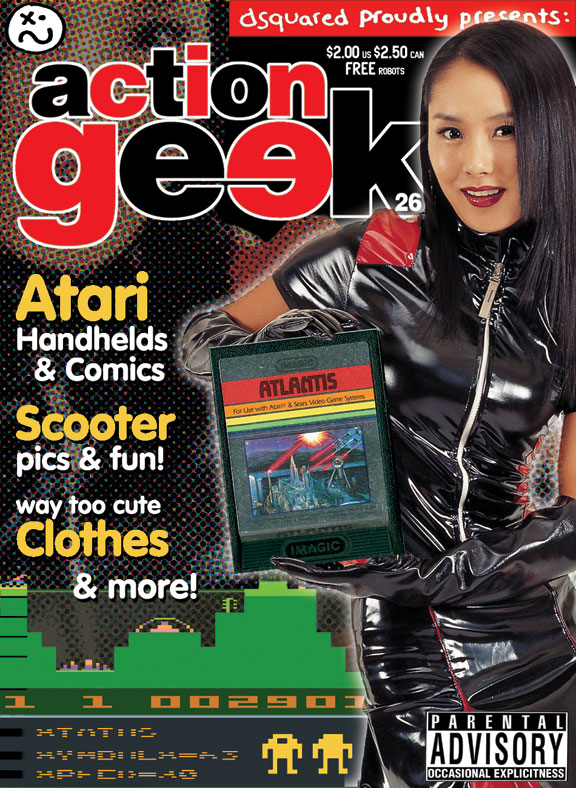 Action Geek #26
ATARI still lives, though the new owners of the "Atari" name
are abandoning Atari's past, attempting to carve out a new
future. SCOOTERS still rank super high in my book, even in the
"off-season". Here comes issue 26: a crash course in games,
clothes and gettin' around. Enjoy!


| | | | |
| --- | --- | --- | --- |
| page 2 | page 3 | page 4 | page 5 |
| page 6 | page 7 | page 8 | page 9 |
| | | | |
| --- | --- | --- | --- |
| page 10 | page 11 | page 12 | page 13 |
| | | |
| --- | --- | --- |
| page 14 | page 15 | page 16 & 17 |
| | | | |
| --- | --- | --- | --- |
| page 18 | page 19 | page 20 | page 21 |
| page 22 | page 23 | page 24 | page 25 |
| page 26 | page 27 | page 28 | page 29 |