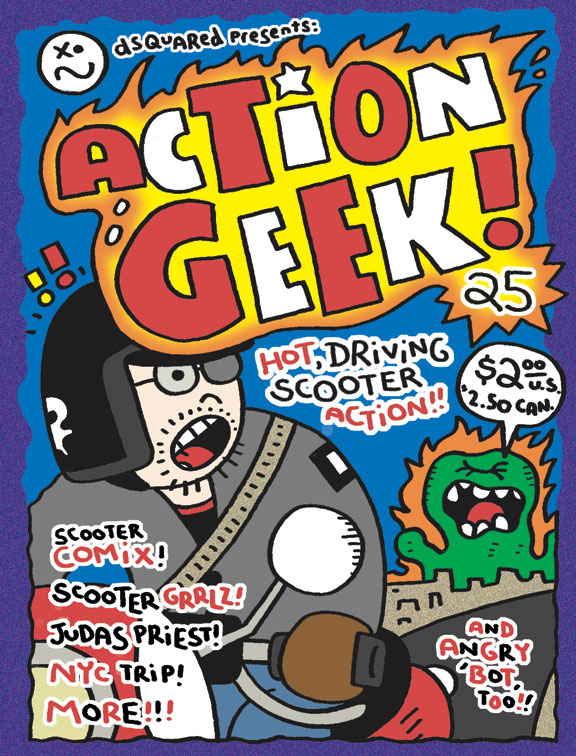 AG 25 cover

Action Geek #25
As the story goes, Chantal bought me a Salsa Red 2003 Honda
Metropolitan scooter and one for herself. We rode them
together the first couple months we had them, but Chantal
decided she wasn't nearly as into scootering as she thought
she'd be. I bought her Solar Yellow Metro off of her with
the idea that if a friend wanted to go scootering, I'd have
the yellow one in the garage ready. An entire summer's gone
by and I've been scootering with Dharia on her Vespa and with
the JavaSpeed crew on Wednesday nights and I've even upgraded
to an Aprila Mojito Custom 150 scooter... This issue's all
about this scooter lifestyle thing I've discovered for myself...

Lots of good reading... Let me know whatcha think...